Every month I run a class for Stampin' Up! Demonstrators in my team (but all demonstrators in the area are welcome).  I aim to include products & techniques in each class that expands their wishlist!!!
Sometimes it's hard to know how much you're gong to love a product til it's on the table and you're crafting with it!
In May, we made these sweet cards using the Delicately Detailed Laser Cut DSP.  There's multiple sheets in each pack of 2 different designs – one page of smaller (card front size) designs and a sheet of 12″x12″ floral pattern.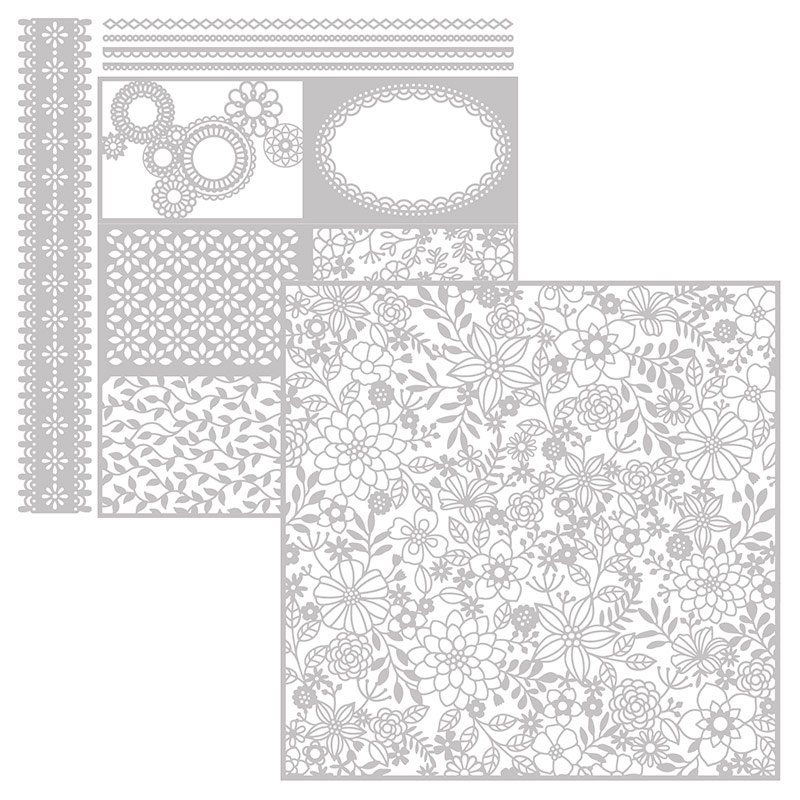 As I was cutting up this paper for the class preparation, I did wonder if the Delightfully should be replaced with "Delicately"… it's a bit of a handful to keep the precious paper in tact as you cut it up, but the end result is worth the precarious handling!
We used the floral design cut into 4″x6" pieces to make these two cards…
The card on the left is the DSP coloured with Balmy Blue, Blueberry Bushel & Night of Navy.  The card on the right is the negative of the colouring – the DSP acts as a mask.  Such a pretty, fun & easy technique.
The thank you sentiment & die panel is made using the Stitched All Around stamp set & Stitched Labels
I didn't think I'd love Blueberry Bushel as much as I do – it's such a gorgeous tone!
The colouring across the DSP was achieved using the sponge brayer.  We used three different sponges, but if you're doing this at home, you can use one brayer – start from the lightest colour (Balmy Blue for this card), then the medium tone (Blueberry Bushel) and then the darkest tone.  Sweep from side to side to apply the colour evenly, make sure to ink all the way around your brayer and overlap the colours so they blend.  Everyone likes a different method of colouring but I find the brayers are much easier for me to achieve an even colour than sponge daubers.
I do love an ombre card, but this would be a great design in a range of colours!!!  What would your choice of 3 colours be?
---
Product List