It's so lovely to be back designing for a Just Add Ink challenge.  Apart from the fabulous group of ladies in the design team, one of the things that tempted me to stay with JAI is the range of challenges.  It's a great way to inspire a range of creativity.with a rotating list of fabulous challenge themes.  This week it's "Choose Two" – Metallics, Twine or Washi Tape.
I am a serial washi tape hoarder.  I buy a new set almost every catalogue and so rarely use it.  The washi from last year's Holiday Catalogue is currently on the clearance rack (click here to check it out the Clearance Rack), which reminded me to use it – and lots of it!
The wreath for this card was created by wrapping washi tape around a cardstock ring (made with circle dies).
WASHI TIP: Use the metallic washi from the Suite Season washi pack to line the outside edge of the mat layer – creating a pretty layer underneath your card front.
EMBOSSING TIP: Run your cardstock through the Subtle folder twice – once each direction to create more texture.
The dimensions for this card:
Card Base (Whisper White Thick) – 5″ x 10″, scored at 5″
Mat Layer (Whisper White with Washi Tape border) – 4-3/4″ x 4-3/4″
Card Front (Whisper White embossed with the Subtle folder) – 4-1/2″ x 4-1/2″
The ribbon for this card is retired.  Ribbon is another thing I hoard, so I'm trying to use more of my stash before succumbing to the new pretty ribbon in the 2019 Holiday Catalogue.
The stamp set is brand new though – and a total favourite (even at this early stage!).  You'll want to get your hands on the new and amazing Itty Bitty Christmas stamp set.  It's perfect for just about every Christmas greeting you'll need this holiday season.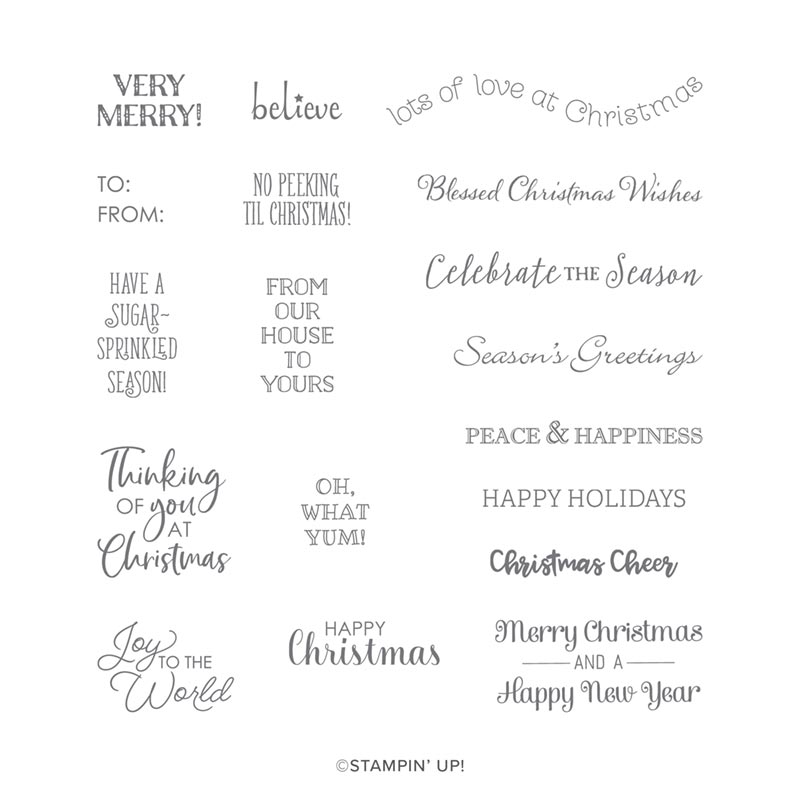 Click here to see it in the online store.
---
If you have some hoarded craft supplies that need some love, join us for this Choose Two challenge.  Click here to visit the Just Add Ink blog to add your project to the link up.
Have a great weekend!