Hello to the new week!  I know it's going to be a good one when it starts with a Stamp Review Crew hop!  It's always a pleasure to join my international demonstrator friends and share projects with you inspired by the same stamp set.  See the full line up of demonstrators on the Stamp Review Crew blog by clicking here.
This week we're showcasing the Beauty Abounds stamp set and coordinating dies.  I actually didn't buy this stamp set originally – just the dies.  But then I had stamp envy after seeing so many gorgeous samples and just had to have it!!!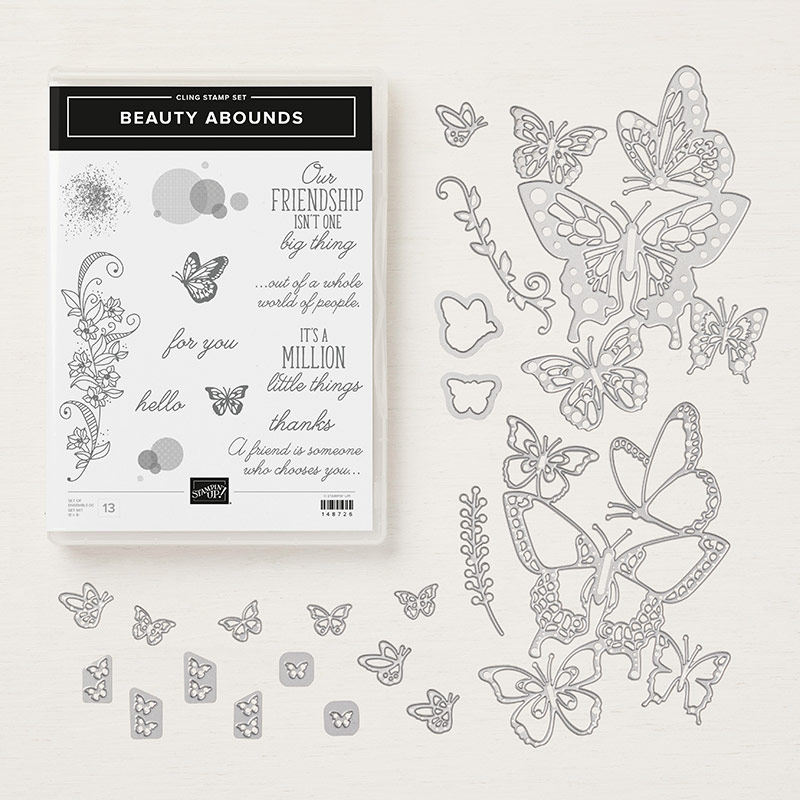 While shopping at Smiggle with the girls last week (a cutesy stationary shop that's very popular with my kids), I picked out some little lip balms to put in our present box.  We like giving gifts, so I've always got a selection of sweet little things for the girls to give their friends.  Smiggle always has something great to add!
Although cute on their own, I thought they'd be even cuter if I added some Stampin' Up! love to them.
In the past I've put the lip balm together with a butterfly.  This project steps it up one more notch and I've added this element to a post-it note holder with a pen.
You can find the instructions for the post it note holders by clicking here.  Thanks to Kristina Rees for a great tutorial.
The pack included several different colours of lip balms, so I made a few up, ready to have to hand when we need a present.
This version is Highland Heather & Gorgeous Grape with some little butterflies.
And Pool Party with Bermuda Bay.  While making this one, it occured to me that this stamp set would be fabulous to make your own DSP.  I hope someone has done that in the hop!
I attached the lip balm to the post it note holder with mini magnets so it could still be used.
This stamp set is gorgeous and there's so many ways to use it!  I love that it looks great in any colour and with those dots, isn't limited to one theme or occasion.
Keep hopping and visit Jay Soriano to see the amazing project he has shared using this stamp set.
Thanks for visiting!  Have a great week!
---
Product List