Hello!  Happy Monday and welcome to the Stamp Review Crew blog hop.  I'm joining a group of fabulous Stampin' Up! demonstrators as we share projects we've made with today's featured stamp set – Butterfly Gala!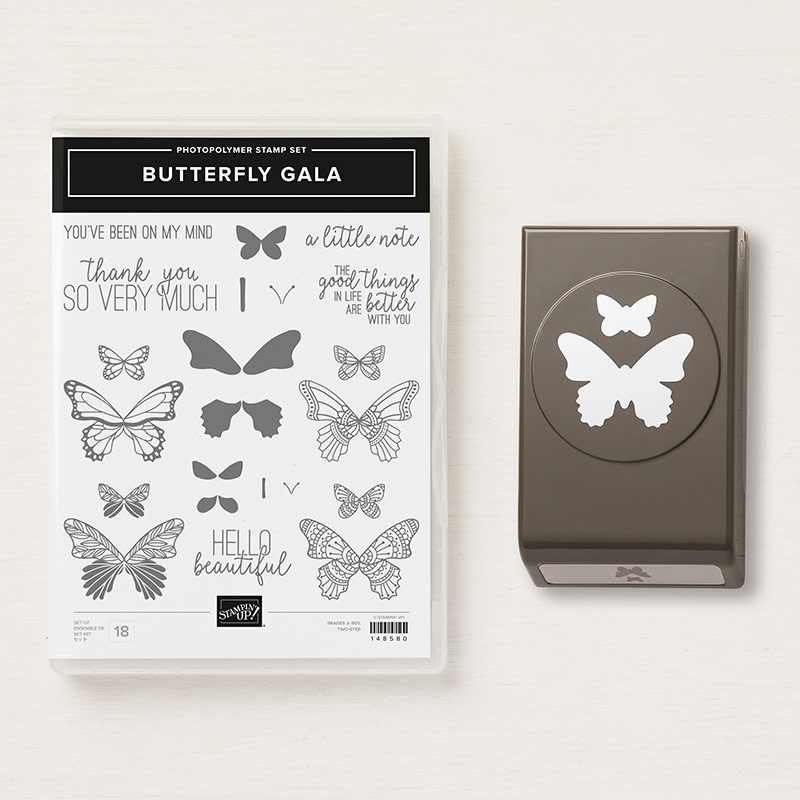 The projects you see on today's blog hop will definitely feature the stamps from the Butterfly Gala stamp set.  Some may use the coordinating punch – Butterfly Duet – isn't it cute!?!  So cute in fact, that it has sold out worldwide and Stampin' Up! are waiting for more stock to arrive (expected end March 2019).  So, make sure to save the projects that inspire you and be ready for when the punch is ordable again!  Your local Stampin' Up! demonstrator can keep you in the loop.  Until then, it's totally possible to snip around those butterflies with scissors or you can stamp directly onto your project.
---
I'm a little late to share my Valentine's Day card this year for Mr Papercraft because it was so perfect for this blog hop.  Luckily it's not specific to Valentine's Day.  This style of card would be great for a wedding, anniversary, appreciation  or general "I love you" card.
I decided I wanted my card to be symbolic of the life Mr Papercraft and I have built together. The two hearts are us and the three butterflies are the little Papercrafts (two Lovely Lipstick girls & one Tuxedo Black boy).
The origami hearts were so easy to make and look amazing in our pretty DSP.  The smaller heart uses All My Love DSP and started as a 3″ square.  The larger heart uses Botanical Butterfly DSP and started as a 4″ square.  You can find the instructions on making an origami heart here

The sentiment in Butterfly gala was just perfect for a card for Mr Papercraft.  He's my best friend and definitely makes me a better person.  If I had to choose anyone in the world to spend time with – it's him!
---
Thanks for hopping with us today.  For more amazing projects, keep clicking the 'next' at the end of each post.  I'm taking you to Holly Krautkremer in the US.  I always love what Holly makes and can't wait to see her butterfly inspired project!
---
Product List