Hello & thanks for joining us for the August Paper Adventures team hop.
The theme tonight is Babies & Kids and our fabulous guest designer is Rochelle Blok.
Babies and kids seemed like an obvious theme for a hop this year with so many of our team having babies & children, nieces & nephews or being amazing grandparents.
I often own most of this section of the catalogue and always love seeing the new sets available with each launch.  One of the fun new additions to the 2018-2019 Annual Catalogue is the Treehouse Adventures stamp set.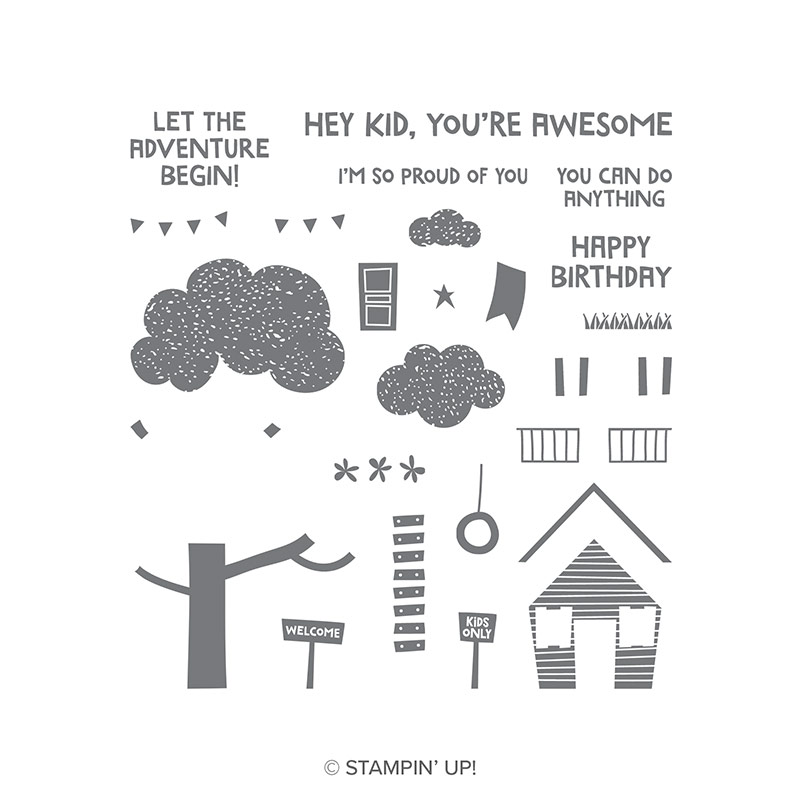 You have all the piece you need in this set to create a super cute treehouse -in whatever colours you like.  The builder stamps are designed to ink up in separate colours, making it easy to put your treehouse together.
I've mounted my treehouse on one of my favourite fancy fold designs – a Pop Up Slider card.
The middle panel slides up…
And down again…
So it goes flat into an envelope for giving or posting, but is still super fun for the recipient.  It's always great to add an element of fun into kids cards!
The colours for my treehouse are Crushed Curry, Pumpkin Pie & Real Red with Early Espresso accents.
The tree is Old Olive & Pear Pizzazz with a Crumb Cake trunk.
The DSP is from the Share What You Love suite – sometimes the reverse side of DSP designs are just perfect for something different from the usual suite.
I just love making this style of card – and they really aren't as hard as they look!  It's all about the sizing, which you can find on my blog – click here to visit.
It's a small but quality Paper Adventures hop today.  Those babies & kids are keeping the team busy!!!
I know you're going to love what our guest designer – the oh-so-talented Rochelle Blok – has created  Click on the next button below to visit.
Thanks for joining us!
Participant List:
Product List