Stampin' Up! have released some spectacular host sets in the 2018-2019 Annual Catalogue.  They are available for purchase at exclusive prices with your Stampin' Rewards. Stampin' Rewards are earned on any order of $250+ (before shipping).  Hold a workshop, combine orders with friends/family or get everything on your wishlist – there's lots of ways to make it happen!
One of my favourite host sets is Hand Delivered.  It's a builder set, with interchangeable pieces for a gorgeous lady who holds all kinds of things to make your card fit the theme.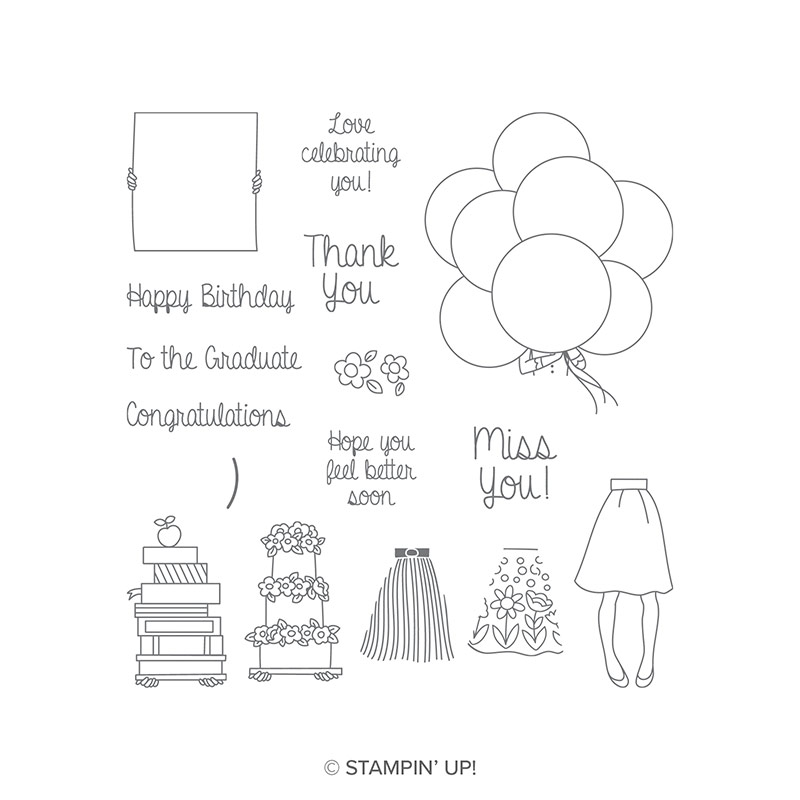 The balloons are great for birthdays, the cake for weddings & engagements and you can add any small sentiment to the sign to make your own theme.
I've used the books for a congratulations card for a friend who has finished some further studies.  I have lots more uses in mind for book worm friends, librarian friends, teachers….. a stack of books is just so versatile!
There's quite a trend for pocket cards at the moment – lead by my gorgeous friends Jackie Aitken & Bronwyn Eastley.  They are quick & easy to make and offer something different than a standard card.
To make this card I cut a piece of A4 cardstock to 5-7/8″ (across the 8-1/4″ side) and scored at 3-7/8″ from each long edge.  I then cut diagonally from each bottom corner up towards the scored line.  Fold in and adhere the triangle flaps where they cross over & along the bottom edge.
We all make cards, but do you send them?  I challenge you to get a card in the mail, someone's hand or drop it in a letterbox this week.  There's nothing more special than happy mail!
---
Product List