Hello Sunday!  I hope your weekend was amazing!  We had a fantastic mix of sport, family time, crafting and a day out!  Now it's time to get ready for the week ahead!
This week's CASEing the Catty challenge is the Animal Expedition pages & beyond (pages 26-37).
As always, use the photos in the catalogue to inspire a project you make.  It might be the layout, theme, colours or design that catches your eye.
Share it on our Facebook page to be in the running to win our weekly challenge.  Click here to visit the CASEing the Catty Sunday Challenge Facebook page.
My inspiration for today's project came from the card on the right in the photo below (page 28 of the catalogue).  I could have easily just recreated the card in its entirety – that's how much I loved it!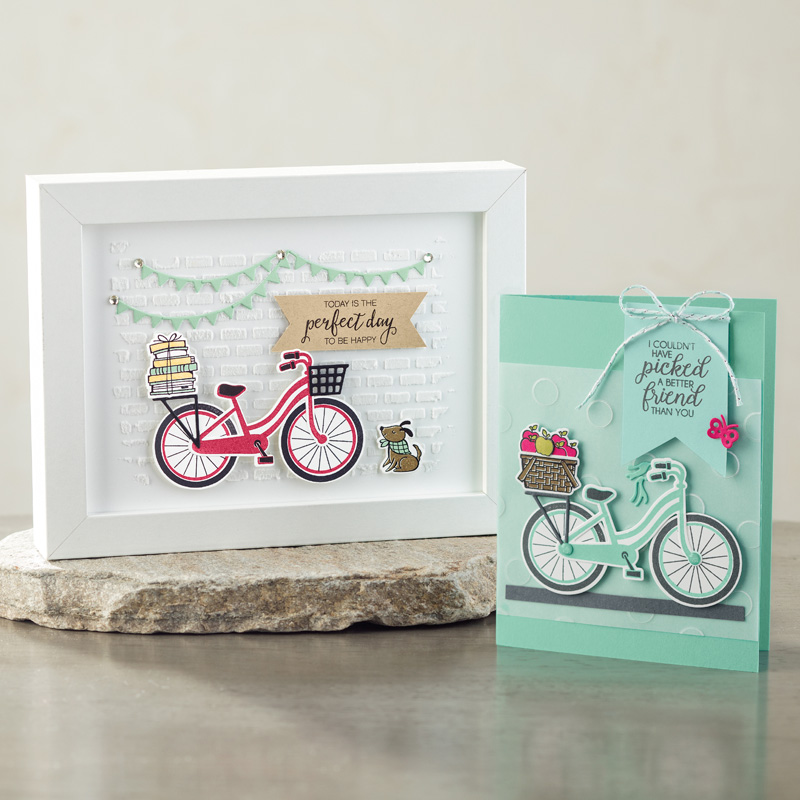 But instead, I did a complete switch up.  I swapped the colour scheme so that pink (Lovely Lipstick & Melon Mambo) was the base with a Mint Macaron accent, and swapped the position of the sentiment & the bike.
The Happy Birthday and pretty girl on the bike can be found in a new stamp set called One For All.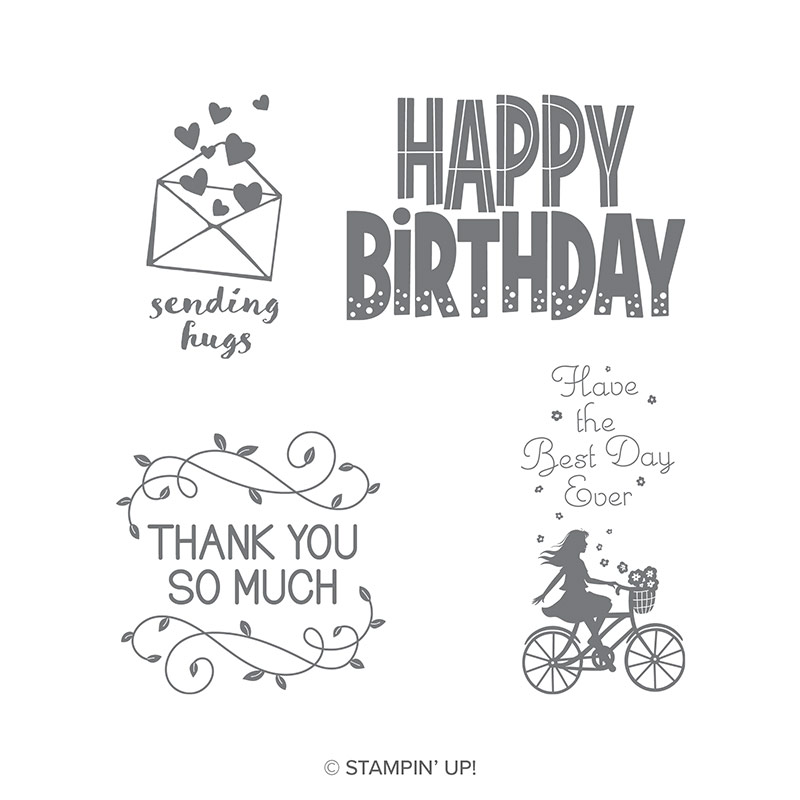 I always love a big & fun birthday greeting – so this stamp set was a definitely on my wishlist.
Thanks for joining us!
Next up on the CTC hop is the super stylish Megan Lenske.
---
Product List