Chloe has suggested adding 'cake' for Just Add Ink this week.
What a fabulous theme!
Everyone loves cake – yes???  Or at least the icing!
Hands up who's been to a birthday party where your child has only eaten the icing from the cake!  That's me!!!  Always holding (and eating) a plate of second hand cake!
My inspiration for this card came from the current cake decorating trend of 'drip' cakes.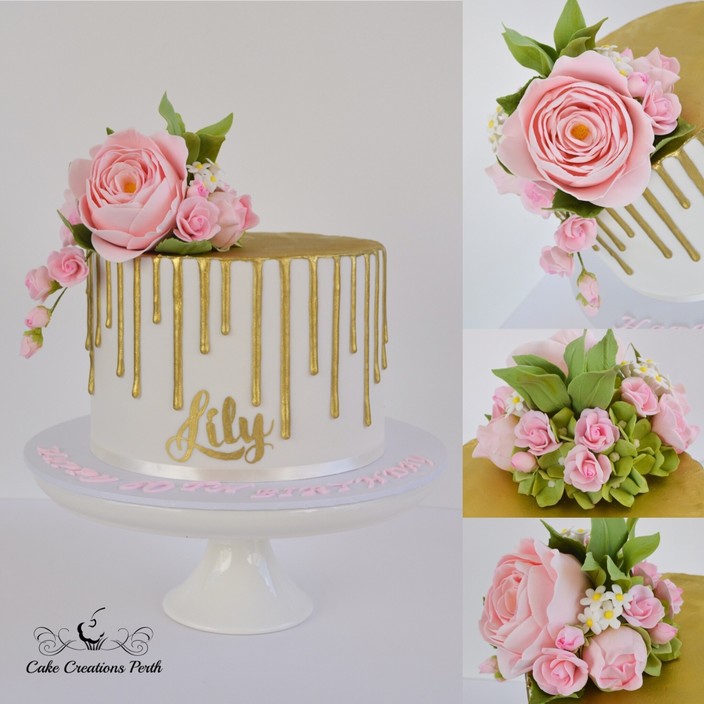 This is something I could never achieve in actual baking!!!
But playing with paper – that's a different story!
It turns out the straw from the Coffee Cups Framelits makes for excellent drips!
I wonder if I didn't tell you this was a cake inspired creation if you'd be able to tell!  But hopefully you can see it….
Pink, gold & white is a lovely colour combination – but doesn't the leafy green just brighten it up!
To see all the other calorie-free cake inspired creations, pop over to the Just Add Ink blog.
If you 'whip up' your own cake creation this week, please add it to our gallery.
Thanks for sharing in the fun of Just Add Ink!!!
---
Product List