My lovely sister-in-law made a very specific request for her birthday card this year.  She wanted something styled on the Lisa Golightly 'Press for Champagne' sign.  She even posted a picture on my Facebook wall – with lots of advance notice!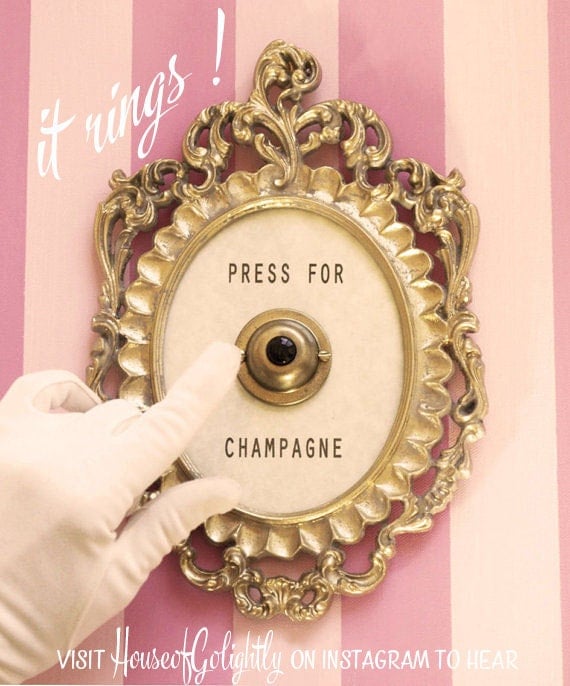 This was a super fun request and I decided as awesome as it would be to have a 'Press for Champage' card, what if the card had rotating options!
So, here we go Caris…. here's your Press for Champagne birthday card…
Or, if you're feeling a little more ugg boots & oversized jumper than LBD & stilettos…. here's your Press for Hot Chocolate card too!
That's right, the card has a spinner in it, so you can rotate the sentiment to be either champagne or hot chocolate depending on your mood.
Happy birthday Princess Caris!  Enjoy your champagne & all the other birthday treats that come your way.  Team Papercraft x
Product List
The gold frame is a download from the Silhouette Cameo store.
Shopping online?  The current host code is: 49VBYC77.  Thanks for your support!